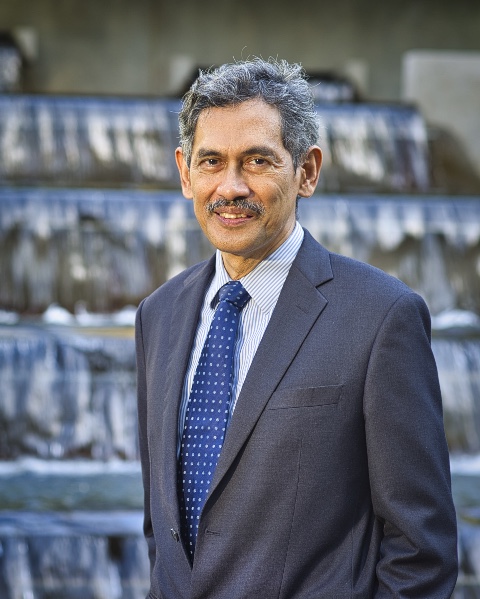 ZAINAL ABIDIN MOHD KASSIM FIA, FASM, FSAS, ASA
Zainal is our senior partner and managing director, and a pioneer in the actuarial field in Malaysia having been active in the scene since 1982. He benefits from having garnered experience across all the actuarial related field of life and general insurance, pensions even investment.
Zainal has been with the company since 1982. His consulting experience spans the full spectrum of actuarial services including life and general insurance consulting, family and general Takaful consulting, retirement and employee benefit consulting and investment consulting. He was among the first five Malaysians to qualify as a Fellow of an actuarial professional body.
With the benefit of a long and diverse career in actuarial consulting, he currently specializes in the strategic aspects of takaful, insurance and retirement consulting. He is a firm believer that the best solutions are those that consider the long term needs of all stakeholders. This requires looking at problems on a holistic basis and recognizing the limitations of solutions that overly rely on laws to regulate behaviors.
Zainal has written many articles and spoken at conferences globally on his experiences with the development of takaful. He was the first actuary to practice takaful in Malaysia. He has also been involved in strategic analysis and the setup of takaful and retakaful operators in Asia, Africa and Europe.
Zainal started his career as a pension actuary and remains active in retirement consulting. He is a member of the International Accounting Standards Board Working Group in London which reviewed proposed changes to IAS 19, accounting for pensions and other retirement benefits.
He is a Fellow of the Institute of Actuaries of the UK, a Fellow of the Actuarial Society of Malaysia, Fellow of the Singapore Actuarial Society and an Associate of the Society of Actuaries in the USA. He graduated in 1978 from City University in London with a First Class Honours degree in Actuarial Science.
He is a past President of the Actuarial Society of Malaysia.
---
CHIN CHEE YEN
Chee Yen has had over two decades of expert experience in General Insurance
Since joining the company in 1992, Chee Yen has been involved in various areas of actuarial work, particularly in general insurance. Her expertise lies in liability estimations for Incurred But Not Reported (IBNR) claims reserving, appraisal valuation of insurance companies for the purpose of mergers & acquisitions, and risk margin, stress testing and capital adequacy analyses under the RBC framework in Malaysia.
She has also performed reinsurance optimization analysis using stochastic testing and been involved in the rating of a motor portfolio in Singapore. Other work includes data integrity analysis, staff training for IBNR/RBC and model auditing for infrastructure projects in Australia.
Chee Yen graduated with BSc (Honours) in Actuarial Science from City University, UK.
---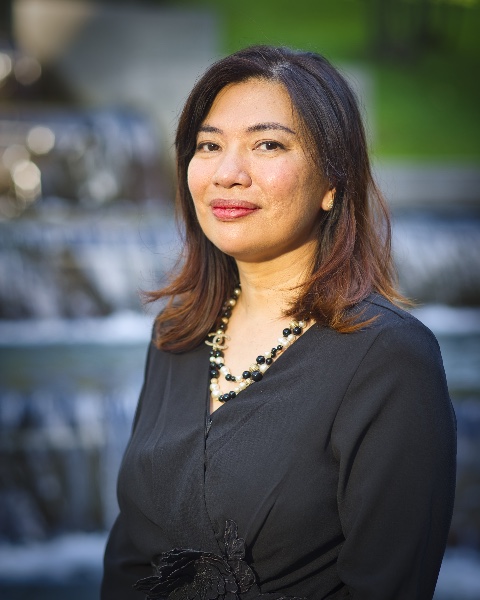 AIZA YASMIN BENYAMIN FIA, FASM
Aiza has over two decades of experience consulting to insurance firms and providing advice on social security funding requirements. She currently leads the ALM practice to encourage firms to consider their liability requirements when considering investment strategies.
Aiza is a qualified actuary who has been with the company since graduating in 1995. She currently leads the ALM Practice. Notably, she has recently completed an assignment on the long term funding requirement of a social security fund that took ALM analysis into consideration.
Aiza has had significant experience in life insurance and takaful consulting. She has been involved in a number of actuarial due diligence exercises for mergers & acquisitions. For takaful, she has led a team in performing feasibility studies for a number of life insurers and reinsurers looking to set up retakaful operations in Malaysia, Africa and UK. She has also been responsible for a wide range of other traditional actuarial work, including financial condition reporting, statutory and bonus reserve valuation, asset share and bonus revision exercises, product development and pricing, embedded value and appraisal valuations on a Risk Based Capital (RBC) basis and MCEV basis.
Aiza is a Fellow of the Institute and Faculty of Actuaries in the UK since 2003. She graduated with BSc (Honours) in Math, Stats and Operational Research from UMIST and has a Masters in Actuarial Science from City University, UK.
---
HASSAN SCOTT ODIERNO FSA, FASM
Hassan specialises in life insurance and Takaful consulting and is an avid speaker in Takaful conferences globally from Asia to Africa.
Hassan Scott Odierno has been with the company since 1996. His specialties are in life and takaful consulting. He is the Appointed Actuary for both takaful operators as well as conventional insurers, extending from Malaysia to Mauritius to Hong Kong. He has been involved in assisting companies set up takaful operations from feasibility studies to product and model development and business projections in countries such as Malaysia, Indonesia, Saudi Arabia and Bahrain for both local companies as well as multinationals. He has also been involved in merger & acquisition exercises for insurers in countries such as Malaysia, Taiwan, Thailand, Singapore and Bahrain. He is the co-author of the World Bank Book on Takaful & Mutual Insurance, co-author of the book Essential Guide to Takaful and a contributing author to the book Health Insurance in Asia. He is also the external adviser to two universities in Malaysia to their risk management and actuarial science programs.
Hassan is a Fellow of the Society of Actuaries, and has a Bachelor of Science degree with high distinction in Mathematics from Worcester Polytechnic Institute in the USA.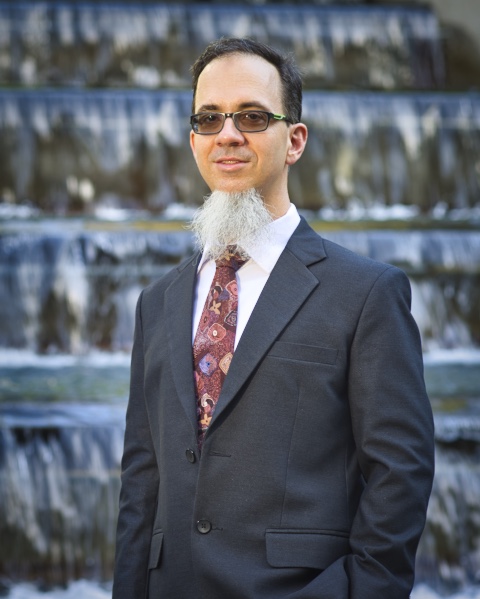 ---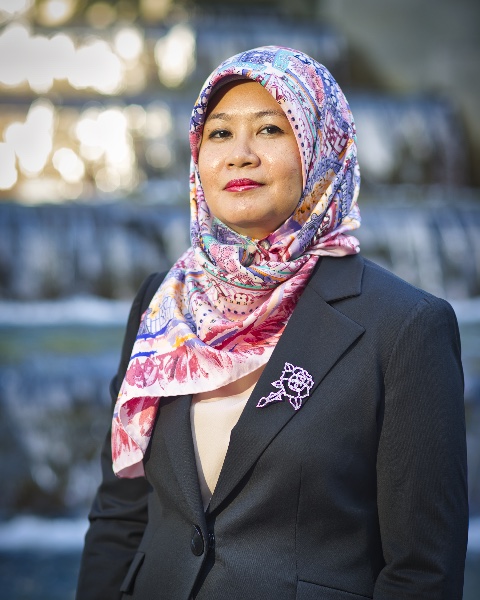 NURUL SYUHADA NURAZMI FCAS, FASM
Syuhada is one of the few Casualty qualified fellow practising in Malaysia. With more than a decade worth of specialised experience, she leads the General Insurance Practice.
Syuhada joined the company after completing her BA in Actuarial Science and Risk Management & Insurance at University of Wisconsin, Madison (USA). She has been with the company since May 2004 and is among the first in Malaysia to qualify as a Fellow of Casualty Actuarial Society.
She has performed reserving for Incurred But Not Reported (IBNR) claims and Risk Based Capital (RBC) works for general insurers and takaful operators in Malaysia, Brunei, Mauritius and Bahrain. Her experience in appraisal valuation ranges from due diligence of the general insurers/takaful operators to determining the potential value of a bancassurance general operations of a Malaysian insurer. She has also assisted in the feasibility study for the set up of a family takaful operations in Malaysia and was involved in the modelling of a stress testing tool for a retakaful company in Malaysia. Furthermore, she had performed a review of the insurance and takaful operations of a banking entity in Malaysia with focused areas on profitability, capital allocation, accounting treatment, rating and underwriting processes. She is currently the Signing Actuary for several general insurers and takaful operators in Malaysia.
Syuhada is also involved in the pricing and certification of Medical and Health insurance products in Malaysia. This includes the pricing of Life Insurance Association of Malaysia's and Malaysian Takaful Association's Critical Illness Scheme for Employee Provident Fund and National Insurance Association of Malaysia's Sihat Malaysia and Cergas Malaysia products.