Nurul Syuhada Nurazmi
FCAS, FASM, FSA
Syuhada is a senior partner and director and one of the few Casualty qualified fellows practising in Malaysia. With almost two decades worth of specialised experience, she leads the General Insurance Practice.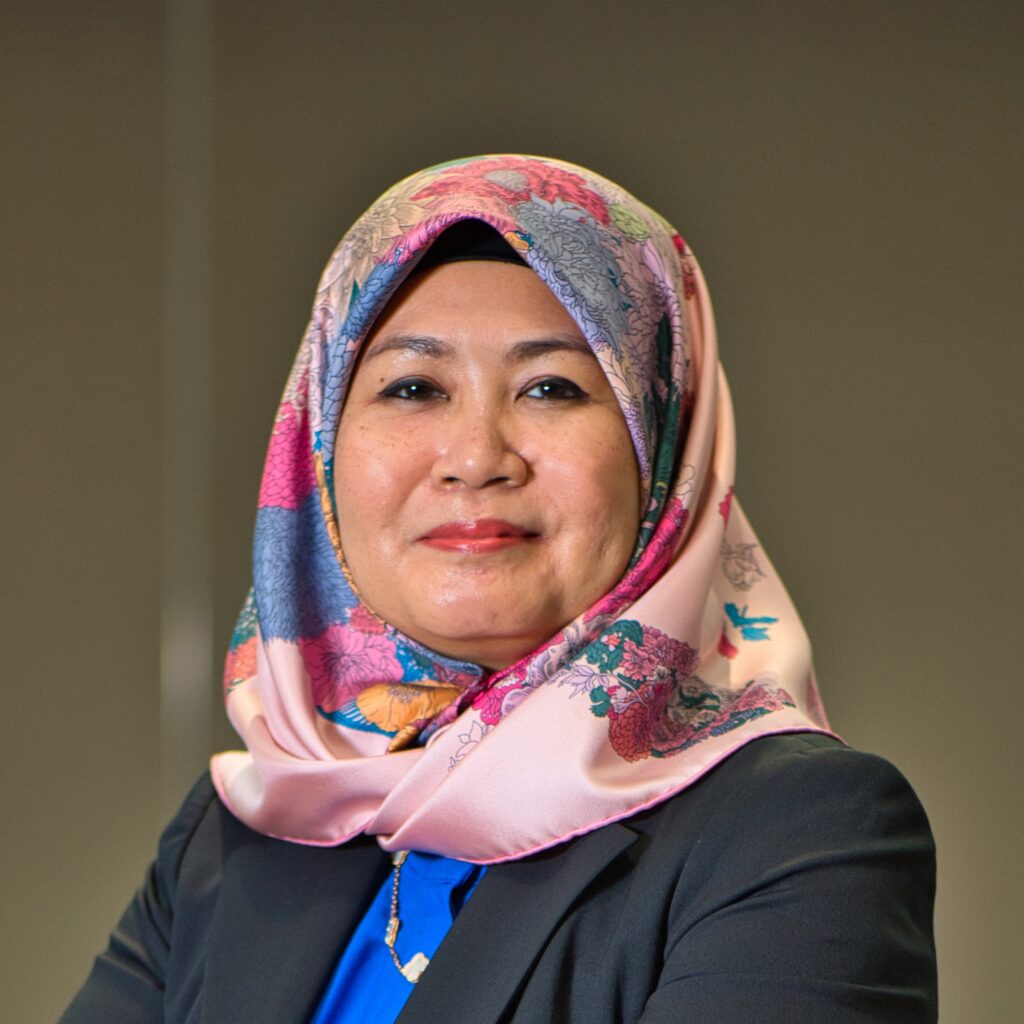 Syuhada has been with the company since May 2004 and is among the first in Malaysia to qualify as a Fellow of Casualty Actuarial Society.
She has performed reserving work under the Risk-Based Capital (RBC) Framework for general insurers and takaful operators in Malaysia, Brunei, Mauritius and Bahrain. She is currently the Appointed Actuary for several general (re)insurers and takaful operators in Malaysia, Labuan and Brunei. She has over 10 years of experience in carrying out the role as an Appointed Actuary, and hence she has the technical capabilities and experiences in communicating with the various stakeholders (management team, auditors, Board, BNM).
Her experience in appraisal valuation ranges from due diligence of the general insurers and takaful operators to determining the potential value of a bancassurance general operations of a Malaysian insurer. She has also leaded on projects involving the feasibility study for the set-up of general takaful operations as well as family takaful operations in Malaysia.
She is a member of the MFRS 17 Working Group on Long-term GI Reserving set by ASM and BNM. To-date, she has been involved in five MFRS 17 projects, in developing the cash flow projection models under the GMM approach and implementing the MFRS 17 engine calculation of CSM. She also conducts MFRS 17 workshops on its application to general insurance in Malaysia and Thailand. On risk management, Syuhada has been involved in setting up as well as reviewing the Internal Capital Adequacy Assessment Process (ICAAP) for insurance and takaful companies in Malaysia. This includes assessing and setting the companies' Individual Target Capital Level (ITCL) under the RBC Framework. In addition, she also provides independent review of the companies' internal reserving and pricing policies and processes.
Syuhada is also involved in the pricing and certification of Medical and Health insurance and takaful products in Malaysia. This includes the pricing of industry products such as the Life Insurance Association of Malaysia's (LIAM) and Malaysian Takaful Association's (MTA) Critical Illness Scheme for Employee Provident Fund and National Insurance Association of Malaysia's (NIAM) Sihat Malaysia and Cergas Malaysia products. Her latest industry project is the Healthcare Study for LIAM, PIAM and MTA, which analysed the Malaysia's medical claims inflation and key contributing factors to it.
Syuhada joined the company after completing her BA in Actuarial Science and Risk Management & Insurance at University of Wisconsin, Madison (USA).